Get Web Hosting and Get A Domain
What Is A Domain Name?
A domain name represents your websites internet address. Just like your home address, your domain is is where people find you online.
Example, websitebuildinghelper.com is the domain name of this site.
Your domain name does much more for you then show where your website lives.  Your domain name will be your "foot in the door" to get visitors to your website. A good domain name will grab people's attention and give them a idea of what your website is about.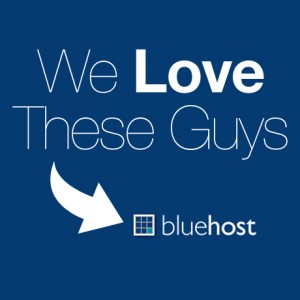 How To Choose the Right Domain Name
•    Make it short and easy to spell and preferably no more then 3 words long. Following these steps will make it easier for people to remember your websites name.
•    If you're website will be for your small business, then use your business name as your domain name.
•    If you want to branded as an expert in a specific field, then use your own name as your domain name. I did this for my johnpaulaguiar.com name on my blog.
•    Choose a .com if you can, and a .net as a second choice. .com is what people automatically relate a website too. the .net is a close second.
•    Do NOT use numbers in your domain name.
What is Website Hosting?
A web hosting service is where your websites lives. To be placed on the internet for people to see and visit, you need hosting to do that.
Web hosting is the only thing you have to pay for when you set up a website. Everything else can be done for free.
Website hosting is your own small piece of the internet.
How To Get Web Hosting For Your Site
To make it easier for you to get started building your website, I only recommend ONE web host for you to use.
The company that I use for all of my websites (even this site you're on now) is Bluehost. They have everything myself and beginners need, fast load times, great customer support, easy to use and a great price.
When you choose BlueHost hosting you get FREE domain registration, saving you a few dollars. In the interest of full disclosure, I do get a small sum for the referral, but it goes towards keeping this site running.
Here is what you get with BlueHost:
•    Free Domain Registration
•    Unlimited Bandwidth
•    1-Click WordPress Install
•    Currently priced at $3.95/month
To get your FREE domain registration and hosting ->  Click Here To Visit BlueHost.
Next step: Using WordPress
Now that you know what a domain name and web hosting are, the next step is to learn what WordPress is and how to use it Free.
Save