Start Building Your Own Website with Website Building Helper
Helping You Learn How To Build A Website
Hi, I'm John Paul Aguiar, a Blogger, Social Media Marketer and Online Entrepreneur.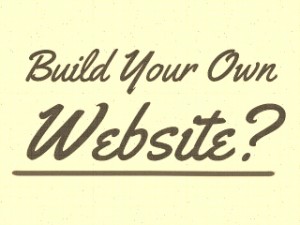 The reason I put this site together was to help people like you set up their own website or blog, but have no idea where to start or what to do and so you don't have to pay someone hundreds of dollars to do the same thing.
Website Building Helper will walk you thru each of the simple steps to getting your website built correctly.
I have helped 100's of people like you build their own websites and blogs using these exact same steps.
The Website Building Helper is a perfect place for you to get started.  It will walk you through the 3 Main Steps,  registering a domain name, buying hosting and finally putting it all together to build your new website.
I set this guide up in a way that is easy to follow, but if you ever  have a question, just email me and I'll be happy to help.
Build Your Website In 3 Simple Steps
To get your website online all you need to do is follow the 3 Steps below in the order I have laid it out for you.
1. Buy a domain name (I'll show you where to get one)
2. Buy hosting (I'll show you which hosting company I use and others my friends recommend)
3. Create the website using WordPress
OK… so, let me explain how this guide breaks down and what you'll learn by going through it.
Step 1 – Hosting & Domain – This section of Website Building Helper I'll explain what a domain name and web hosting is.
I'll share my advice on how to choose the right domain name for your new website. I will also share the hosting company that I have used on all my websites for the past 9 years and why they are a great fit for beginners.
Step 2 –  Using  WordPress – This section of Website Building Helper I'll explain what Worpress platform is and why it is the best tool for your new website.   I'll also show you (with a video tutorial) how simple it is to install and how easy it is to use.
Step 3 – Building Your Own Website – This section of Website Building Helper I'll share the exact steps to take to get your site done and online.   I will walk you through the wordpress dashboard , so you know how to use it correctly.
If you have any questions, feel free to contact me – Now Let's Get You Started!